Fabián Alejandro Manríquez León is the new PhD graduate https://was.haloradoduq.buzz in Mine Engineering of the Faculty of Physical and Mathematical Sciences of the police.qitewohosoba.bar University of Chile.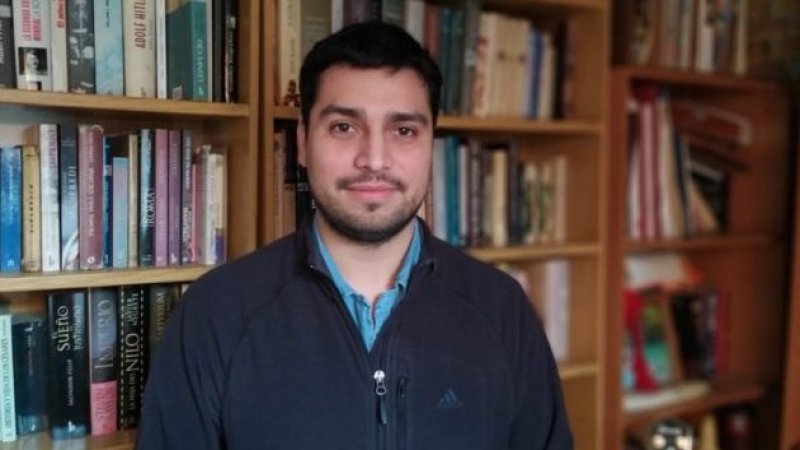 The follow Mining Engineer and Master's degree in Mining (2015) of the University of Chile currently serve as a full-time professor at the Central University of Chile and is an active collaborator in the management of undergraduate memoirs and thesis of Master in Mining of the Department of Mining Engineering.
The professional who performed the thesis "Simulation and optimization techniques for short-term mine production scheduling" explained that his research focused on applying simulation and optimization techniques for the generation of mining plans with high adhesion, that is, with a high probability of compliance in reality.
The new doctor indicated that an optimization problem was proposed that generates short-term mining plans in open pit mines that meet multiple objectives:
(i) maximizing the use of plant capacity,
(ii) maximizing mineral and sterile extraction,
(iii) minimization of shovel movement's time/cost between mining sectors,
(iv) minimization of deviations between the grade of the ore sent to the plant and the plant's target grade.
This model supports the assignment of shovels, both on loading fronts and in stockpiles.
Advanced human capital and research
When asked about his plans, the professional noted that his objective is to participate in the formation of advanced human capital through the teaching of pre and post-graduate, and the management and collaboration of the thesis of Master's and PhD in the University of Chile, other national and foreign institutions.
As for research, "I will continue my scientific production in terms of scientific articles and presentations at international congresses. Also, in the field of technology transfer, I will focus on creating tools that support and facilitate the work of the mining planner, creating value for the mining business," he said.